When choosing which tags to do when, I just follow my gut and do the whatever whenever I like. For this occasion, though, there was no other tag in the world I'd rather do than the Ultimate Game ofThrones Book Tag. Since tonight is the season 6 premiere of the HBO show, I'll prepare myself for ten weeks of awesomeness by doing this awesome and elaborate tag, created by Orang-Utan who also tagged me. So thank you very much!
Sad fact. I'm leaving on a five day excursion with my pupils at school, so I won't be able to see the first episode till we return friday afternoon.. Oh life, how you torment me!
PART 1: Book Questions
"We do not sow" – A book you would not be willing to invest in.

When it comes to books, I'll try to live by "never say never" and will give any book a fair chance. I will draw the line, however, at YA contemporaries like To All The Boys I've Loved Before. I've tried this genre before and I just can't get myself to like it. For one, it's so far removed from my genre of preference – adult Fantasy – and the ones I did read were barely more than mediocre at best.
"Fire and blood" – A book that produced strong emotions in you.

There are a few books that managed to give me all the feels. The one that stands out most, though, is The Art Of Racing In The Rain by Garth Stein. This book was recommended to me by my boyfriend when we were just together. Throughout the course of the novel, I was filled with joy by reading from the perspective of Enzo, a happy dog. The end, though, was a suckerpunch to the gut which had me in tears on a train. If you want to read a good, adult contemporary, I'd recommend this one for sure.
"Winter is coming" – Your favourite Winter read.

I am not really a seasonal reader and can easily read whatever, whenever. But I do like snuggling up on the couch, with a hot beverage and a big epic Fantasy. The first three, I'd say, Harry Potter books also have a certain wintry feel to them. From the fourth one on, the tone gets darker and the initial elation of being at Hogwarts at Christmas is gone. But the first three books do have that warm and cosy atmosphere that resonates well with me during the holidays.
"Family. Duty. Honour." – A book about strong family ties.

When you read as much Fantasy as I do, you'll have noticed that the notion of family is a peculiar thing. I'm having a hard time coming up with some books or series where family is a thing and we're not dealing with orphans and the like. An obvious answer here would be A Song of Ice and Fire, but I feel like Robin Hobb's Farseer Trilogy is about family as well. At the core of this trilogy, it is about belonging. Trying to belong to a family that doesn't want you. Dealing with and overcoming hardship and rejection as a consequence and finding a new place to belong. A new family.
"Growing Strong" – A book you had low expectations of but that grew on you.

Call me biased, but most YA that I read and like fit in this category. The most recent and most fitting book here, though, is An Ember In The Ashes by Sabaa Tahir. Last year, this book was hyped to death and it hadn't even come out yet. I was intrigued by the premise, though, so I decided to give it a shot but kept my expectations as low as possible. I was, however, pleasantly surprised and while it was not the best thing ever, I did enjoy it enough to want to read the sequel. In fact, when it came out I read the e-book but I recently bought the paperback edition cause I felt like owning it.
"Ours is the fury" – A book that made you furious.

It will come as no surprise that I wholeheartedly throw the Shatter Me series by Tahereh Mafi in here. I can't remember ever disliking a book/series as much as I did this one. I've already posted my reviews of Shatter Me and Unravel Me, so I won't go into too much detail about what I disliked about these books, but let's say that I hope that I can keep mentioning these books when it comes to questions like these. Cause that would mean that I haven't read anything worse than this. I get that there are people out there who like them, and I'm really glad that they do cause I would hate for a book to have no audience. But I am so not the audience for this, at all.
"Unbowed. Unbent. Unbroken." – A book you have unwavering devotion to.

I was about to say The Time Traveler's Wife by Audrey Niffenegger, since that is one of my favourite books of all time. But I had to rethink that. Cause when people say that they don't like that book, I can understand why and listen to their reasoning. However, when it comes to Harry Potter I get a tad more defensive when people start slagging the books of. I'm a little trooper like that.
"A Lannister always pays his debts" – A book you feel indebted to.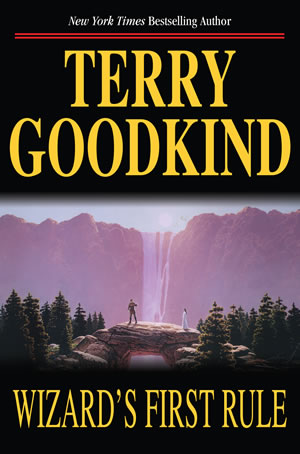 For obvious reasons, Harry Potter is a legit answer. I do, however, also feel indebted to Wizard's First Rule by Terry Goodkind. Harry Potter invigorated my love for reading when I was about eleven years old, but in the years that followed, I kind of sticked to Harry. It was during the wait between Goblet of Fire and Order of the Phoenix that I became restless and craved another magical read. My mum was subscribed to this bookclub/magazine and every quarter you had to buy a book. I noticed Wizard's First Rule and wanted to give it a go. It really opened up my world and while fifteen was perhaps a bit too young for this, what with the hacking off of balls and BDSM and such, it activated me in searching for other great Fantasy.
PART 2: Fan theories
Who do you want to win Game of Thrones?

I always felt a big allegiance to Arya and Sansa Stark, but since the end of the first book, I started rooting for Daenerys. I mean, she has dragons! So I either want her or the Stark Sisters to win. My dark horse is Margaery Tyrell, though. She's shrewd enough to play it all the way to the end, but she has to tread carefully.
Who do you think will make it to the end and who do you think will die?

Oh god. Too many have died already and I feel like any character I really like is doomed to die. Even though I don't want her to, I'm afraid Margaery will die somewhere in book six, as will Cersei, another favourite of mine. I do feel like the remaining Starks will make it all the way, and I think Dany is endgame as well. Tyrion is a no-brainer. He's so loved he can't but make it till the very last page and beyond. On the other hand, I wouldn't put it past Martin to make his the surprise death of the final book..
I think a lot of nasty characters will survive as well. I wouldn't mind loosing a Bolton or two, and I could live without Melisandre and her firebabble as well.
PART 3: My Game of Thrones
Would you win or die?
I wouldn't play to start, so suck it Game of Thrones! But in all honesty, if I were in Westeros, my death would have been in the first book.
What House are you in?
In my heart, I'm a Targaryen because of the dragons. My friends say I'm more of a Lannister – thank you friends! But this little test puts me in House Stark. Bottom line: I'm f*cked and will surely die. I did the test multiple times cause there were some questions where I felt like swinging either way, but I stayed firmly planted in Winterfell. Guess I'll have to keep the warm clothes within reach.
So there you have it, the Ultimate Game of Thrones Book Tag. How do you feel about my answers? Do they befit a just and noble ruler of Westeros?
Time to play the Game yourself Ana, Anna, Analee, RedheadedBooklover, Panda, Alyssa, Angie, Annemieke, Jess, Catia, Jesse, Joey, Jeremy, Nya, Kacie, CW, Bookkeeper's Secret, Becca, Becca, Intro To Blurb, Codie, Chloe, Cori, Chelsie, Cinderzena, Drew, Lily, Proxyfish, Elza, Jolien, Mark, Betty, Gel, Emma, Michelle, Jonas, Melissa, Aentee and Kat.
If you have already done this tag or don't feel like doing it, just ignore this and there won't be any bad blood between us.