Every Wednesday, people from all over the bookish world gather 'round to share their top 5 lists concerning whatever theme that week. All under the watchful eye of the Mother of all Top5's, Lainey.
When you're like me, you collect books way faster than you can read them. When you're like me, you're interested in the first book in a series, don't get round to reading it before the sequel comes out and just buy the sequel already. When you're like me, you do this for more than one, longrunning series. As a result, I have a lot of daunting reads ahead of me. I hereby present five books which I am intimidated by, for one reason or another.
5. Brandon Sanderson, Stormlight Archive

I love Brandon Sanderson, I really do. Ever since I read Warbreaker I've been buying everything he puts out and I have read a fair share of it too. But then he announced his magnum opus, The Stormlight Archive. I was thrilled when I heard about it, but when I received The Way Of Kings in the mail, I got scared by the sheer size and complexity of it all. So I put it aside, just for a while. Then came Words Of Radiance and the same feeling hit me. So I acted in the same way.
I know they're going to be great, but they just look so daunting. One day I am going to tackle them, preferably before all ten books are out.
4. Diana Gabaldon, Outlander

Diana Gabaldon's Outlander is out of my comfort zone. Historical romance is no genre I would willingly pick up. However, people in bookclub kept raving about how great these books are and whatnot, so I decided to pick them up.. Ten years ago. I since own the complete series but have yet to read the very first line. Ten years ago I was curious to see what it's all about. Now I'm intimidated by eight books, more than half of them 1000+ pages. Oh the times of being young and foolish.
3. Suzanna Clarke, Jonathan Strange & Mr. Norrell

Another bright idea of mine. Also ten years ago, I took a trip to the library and my eye fell upon this beast of a book. The blurb intrigued me, so I took it home with me and actually started reading it. I did not get past the first hundred pages when my month was over and the book had to be returned. Every time I opened it, my eyes fell upon those endless endnotes and I just couldn't.. So after returning the book to the library I went out and bought my own copy, with the idea of simply continuing where I left off, but on my own time. You can guess already, but I have yet to continue..
2. Steven Erikson, Malazan Book Of The Fallen
Bookclub is poison. I have bought so many books because they recommended them to me – peer pressure is real, kids! To be honest, I already knew about Steven Erikson and was very much intrigued by his series. But as I mentioned in my introduction, I simply bought the books without ever reading them, even though I have every intention to cause it seems like something I would very much enjoy. At the moment though, I have ten big books on my shelf, ten books who are as complex as I don't know what.

1. Mark Z. Danielewski

Sometimes, I buy books because they vaguely interest me, but it's the cover that persuades me to give it a try. With Danielewki, it's the looks of the books. Whether it's House Of Leaves or The Familiar, those books look great on the shelf and you can't but be amazed when you flip through them. At the same time, that amazingness scares me. This is not helped by the fact that there is this forum where people analyse the shit out of every dot on the page and come up with these convoluted theories. It makes me scared to miss a thing, and when I think about the latter series being 27 books, all 800+ pages of weirdness, I am terrified to start.
So there you have it, five books or series that actually manage to make me uneasy thinking about them. Which books intimidate you? Have you read any of my daunting reads? Tell me in the comments below!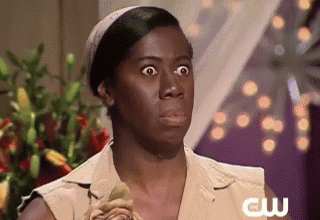 Click here for a complete list of all the participants in T5W.