Every Wednesday, people from all over the bookish world gather 'round to share their top 5 lists concerning whatever theme that week. All under the watchful eye of the Mother of all Top5's, Lainey.
Books with hard topics, that's the theme of this week's top 5 wednesday. We already had a topic quite like this a while ago. Where that post was all about books with mental health, these five books go beyond mental health and take all difficult topics into account. Much like the mental health-week, this week's theme isn't all that easy for me so I had to give quite some thought to the books I wanted to put into this. Even though a lot of Fantasy books have hard topics in them – I mean, have you read your average standard Epic? – I tried to mix it up this week and look for other books, that don't get featured here all that much. So let's get going, shall we?
5. Anne Provoost, Vallen

This is a book I read in high school for Dutch class. We had to read it with the whole class and had to do a creative written report on it. I decided on the adding of a chapter containing a dream within a dream-sequence. Where do you think Inception got the idea?
Anyhow, this book deals with issues from the past, shattered dreams and right-wing extremism and can be considered YA before YA became all the rage. It is pretty good, as far as I remember and it's translated into English as Falling. So if you feel like it, you can definitely give it a read. I wish I could tell you a bit more about this book, but it's been about thirteen years since I had to read it, so forgive me for not remembering.
4. Jennifer McMahon, Don't Breathe A Word

This is a book that my boyfriend bought years ago – don't know where he got the inspiration for a buy – and while he has yet to read it, I picked it up a few years ago. This is a novel about dysfunctional families and strange disappearings, intertwined with Faerie-lore. I can't go any deeper in what makes this book 'hard', cause that would mean majorly spoiling the whole plot for you guys, but let me tell you that this book is more than just a fairytale come to life.
The element that made this book even more captivating is that it is told in dual times, one the present day and dealing with the psychological aftermath of everything that happend over a decade ago, and the other one the actual disappearing of the child. I wasn't too keen on the ending insofar that I would have liked it better if the very last chapter just didn't exist, but overall a good book that I have never seen around in the book community.
3. Alice Sebold, The Lovely Bones

Perhaps this is a bit cheating, cause I have yet to read the book, but I have seen the film – shame on me, but it was during a movienight with friends, so all is forgiven. I don't think I have to introduce the topic here cause this is a well known novel about a girl being lured and captured by a pedophile.
The reason I have yet to read the book is mostly due to the film, which I did not like very much. I liked the idea behind it, but for most of the film I – and actually we – felt like we were high watching it. It was very up there, so to speak, and it did put me off of reading the book in a timely fashion.
2. Matthew Quick, The Silver Linings Playbook

I featured this book in my mental health-post as well, but it surely fits here too. Between the two posts I have actually read the book, where prior to writing this I had only seen the movie. Because Jennifer. This might also be one of the few occations where I liked the movie better, but since it's been a few years I will do a rewatch somewhere in the near future, I hope, and decide there and then whichever I prefer.
As far as books about mental health go, I quite liked it. I do have to say, though, that I wasn't convinced by the representation of therapy here, but for the sake of the book – which was clearly not about giving a perfect image but rather about the 'living with' and 'dealing with' as a family, as a group of friends, so I'll give that a pass. Really nice read and a good adult contemporary.
1. Emma Donoghue, Room

Ah, Room. This book is the prime example why we fit together like peas in a pod. See, my boyfriend was really all about this book and how amazing it would be and we had to read it. This was about five years ago and I've since read it, he hasn't. I do this all the time with my books – raving and not reading – so yes..
Anyhow, as far as books about hard topics go, I think this tops most of the ones that I've read up till now. While I did enjoy the first part way more than the second half, both deal with different yet connected difficult topics. I definitely recommend this is you haven't read it yet.
So there you have it, these are the five books with hard topics that I enjoyed most, or that touched me the most. Have you read any of these? Which books feature in your top? Comment away!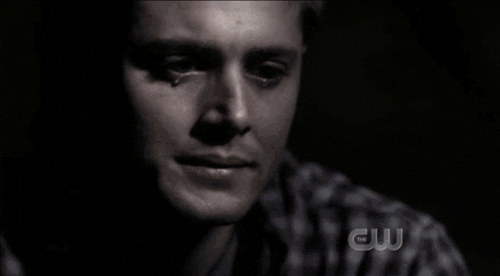 Click here for a complete list of all the participants in T5W.