Every Wednesday, people from all over the bookish world gather 'round to share their top 5 lists concerning whatever theme that week. All under the watchful eye of the Mother of all Top5's, Lainey.
Some series are dear to our heart, very dear, to say the least. As a consequence, it might be hard to admit that not every book in said series is of stellar brilliance. This week's Top 5 Wednesday is all about those books, those books that are part of a brilliant series, but perhaps fail – if only my a small margin – to reach the heights of the other instalments. Since I have a huge problem with actually finishing series, I had a hard time coming up with the books for this Top 5. This was not helped by the fact that some of the series I did finish, I don't consider to be my favourite – e.g. Sword Of Truth series by Terry Goodkind, of which I can easily point out the lesser books, but I downgraded this series as a whole upon finishing it completely for the second time last year. But, here they are, five of my less-favourite children.
5. Kelley Armstrong, Broken (Women Of The Otherworld)

This is the series that eventually pushed me into reading in English. I bought the first two books in Dutch, cause they were translated and I did not know that the publisher had no intention of continuing translation. However, upon reading the first book, I noticed that the cover of the first book contained the pages of the second book in the series. I could not get another copy of the first one for they went out of print, so I switched to English. Suffice to say that I very much enjoyed this series and after reading primarily High Fantasy, this first foray into the Urban genre pleased me a whole lot. When I got to the sixth one, however, I had a tough time getting through it. Once again, the focus was one the only female werewolf, Elena – for the narrator shifts every other book to another woman – but the storyline could not grab my attention at all. I won't get into much detail, but after the excitement of the previous five books, this one was a tame wolf.
4. Kim Harrison, Every Which Way But Dead (The Hollows)

Soon after I read some Kelley Armstrong, someone recommended The Hollows series by Kim Harrison. Unlike Women Of The Otherworld, I did finish this series and it remains one of my favourite urban series to date. As it is a 13-books series, not every book is as good and particularly the third one gave me a hard time. While the first and second one were pretty much able to stand on their own in the series, I had the feeling that the third was kickstarting the overarching plotline and as such did not deliver as well on the front of its own personal story. On top of that, it is a very Kisten-heavy book and I just don't like that character at all. I know that there are a lot of Kisten-fans out there, but I just don't find him all that appealing. The story also centers around him for a big part, so there was not all that much left for me to like. It's not a bad book at all, but just not as great as others in the series.
3. Brandon Sanderson, The Alloy Of Law (Mistborn)

The fact that I am including Brandon Sanderson's The Alloy Of Law here, is due to the fact that it is following the amazing first Mistborn trilogy. I a-d-o-r-e-d the trilogy – my reviews are testament of that – and on the whole The Alloy Of Law is a fun and entertaining book. The only thing that drags it down is that it's part of the Mistborn series. Set in different eras, each subseries has its own vibe, but the switch from the first trilogy to this novel was a huge shock to me. It only resembled it in name and magic system, but as for the rest it felt like reading a whole new series. Things weren't helped by the fact that Wax & Wayne, despite being a dynamic duo, just can't live up to Vin and Kelsier. I have yet to continue – but a re-read will be in order before I do – so I don't know how this book is followed up, but I won't set my expectations skyhigh anymore.
2. George R.R. Martin, Feast Of Crows (A Song Of Ice And Fire)

Feast Of Crows kind of suffers from the same illness in that it has to live up to the brilliance of A Storm Of Swords. This will probably be the highlight of the entire series, so having to stand in its direct shadow is no favourable position. This is also the book where Martin started struggling and you notice. Half of the book we focus on completely new characters, in the sense that we have only heard of them previously and know they're suddenly POV, and the more interesting storylines were saved for the fifth book. Granted, it has its moments for sure, but the weakest book in the series till now for sure.
1. J.K. Rowling, Harry Potter And The Order Of The Phoenix (Harry Potter)

One of my favourite series ever, and I don't think I have to explain why Harry Potter holds the top spot – I might have mentioned it previously, twenty times or so. Despite its greatness, I don't like every book as much. Where the first two books can't compare to the latter in the series, I always struggle getting through The Order Of The Phoenix. For one, I think that this book could have been a bit slimmer, but most of all, I don't like Harry in this book. He's such a moody teenager, always yelling and feeling misunderstood – a teenager by definition – but only if he would just talk to someone and keep his pigheaded stubbornness at bay.. I've read this book five times by now, and every single time I want to slap Harry and hope he'll snap out of it. Unfortunately, that never happens..
So there you have it, these are five books from my favourite series that I don't like as much as I would have wanted to. Do you agree with any of them? Which are yours? Tell me in the comments below!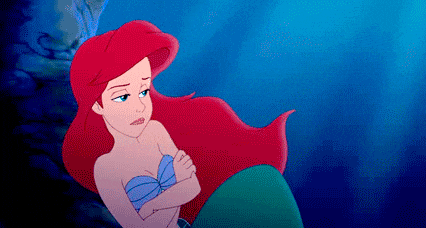 Click here for a complete list of all the participants in T5W.