When I started the Charley Davidson series last year, I had these really high expectations. Someone at bookclub is a big fan of these and I was expecting to like the series as much as she did. Unfortunately, while I did like the first two books, there were some things left to be desired. I was happy to see, or read, that there is a steady progression in this series and the third is the best one yet out of the three.
Paranormal private eye. Grim reaper extraordinaire. Whatever. Charley Davidson is back! And she's drinking copious amounts of caffeine to stay awake because every time she closes her eyes she sees him: Reyes Farrow, the part-human, part-supermodel son of Satan.
Granted she did imprison Reyes for all eternity, but how is she supposed to solve a missing-persons case, deal with an ego-driven doctor, calm her curmudgeonly dad, and take on a motorcycle gang hell-bent on murder when the devil's son just won't give up on his plan of seduction… and revenge?
The main issue I had with the previous books, was how the emphasis was on the romantic plotline and the cases Charley worked were more of a sideshow going on in the margins. With Third Grave that issue gets addressed and the focus is evenly split between the main case and the ongoing Reyes-storyline. In fact, the story about Reyes is actually really interesting here, as it's all about his adoptive and abusive father and the case that is still hanging against Reyes, for the murder of the man. So while there is some steamy-time going on, for the first time in the series I really liked where this was all going. On top of that, there was a lot of foreshadowing about things concerning Charley and I'm actually really curious to see where this will go and how she will develop over the course of the series.
"there is some steamy-time going on
Add to that a serious case that really caught my interest and a little cute case on the side and I really had the feeling that everything was falling into place. The main case was a very decent one that really deserved Charley's time and I was thinking along with her. Previous cases in this series screamed filler to me, in order not to rely completely on the romantic story, but this case, involving a shady doctor and wives mysteriously disappearing, actually gave me the satisfaction that I was looking for in this series.
"the little girl with the knife
Whether the plot makes sense or not, these books still work because the characters are great to read about. The main star will always be Charley. She's great, a bit looney and confident, but at the same time, she has that girl-next-door feel because her strong points are not exaggerated too much. This time around she's trying to stay awake and thus keeps drinking coffee like there is no tomorrow. This leads to some great scenes and I know I'll never attempt to stay awake as long as she did – who would anyway, sleeping is way too much fun for that. Cookie is still Cookie, and I still want more of her. She has the spunk and sas and has it in her to become an awesome sidekick. The surprise character here was the little girl with the knife, it's little things like these that make these books fun. The devil's in the details, so they say.
Perhaps I started this series with the wrong idea, but after three books I can see why others like these books so much. I don't know if I'll ever come to love this series, but liking it a lot is by no means bad, is it?
★ ★ ★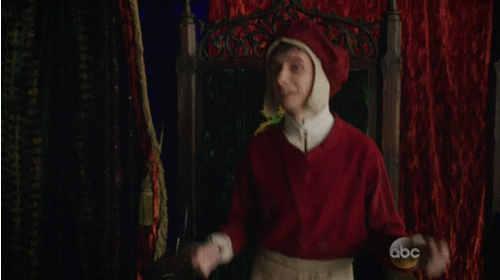 Read the grave ahead. Buy it here.