Every Wednesday, people from all over the bookish world gather 'round to share their top 5 lists concerning whatever theme that week. All under the watchful eye of the Mother of all Top5's, Lainey.
This week, I'll be sharing with you my favourite fandoms. I am not too invested in Fandoms, however. I have the tendency to get sidetracked from more important stuff, so I try to steer clear of things that will inevitably suck my in and suck my time away from me. Still, there are some Fandoms that I do get mixed up in from time to time or that have made a certain impression, so without further ado, let's get the fanboying on!
5. A Song Of Ice And Fire/Game Of Thrones
While I'm not a frequent member of the GoT-fanclub, I did use it to come to terms with certain weddings and other ships that did not sail. Mainly I was glad to see that others were suffering as well, and on the plus side, I found some cheeky FanFic and pictures that made me giggle. Game Of Thrones also has some incredible memes and one day, I'm going to remember to actually make the House Snowflakes when Christmas is around. Next year, baby!
4. Brandon Sanderson's Cosmere
The Cosmere is a funny thing. Before I even heard of the existence of the thing, I had already read four Cosmere novels by Sanderson, being the original Mistborn trilogy and the amazing Warbreaker. After I read those books, I found out about this overarching Cosmere-universe which connects almost all of his series with one another and has recurring characters and its own mythology. Crazy, huh?!
So I started reading up on this and found whole websites and message boards dedicated to the topic. Now that I know the basics, I'm going to revisit the books I already read and continue on in the hopes of discovering some neat little things.
3. Buffy The Vampire Slayer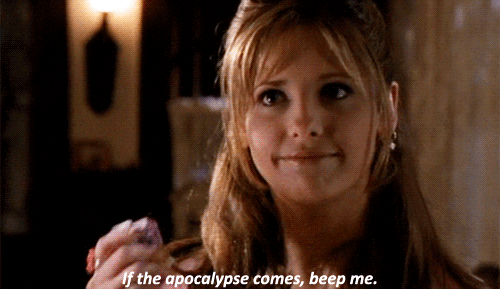 Once, when I was young-er, I was crazy obsessed with all things Buffy, which led to me perusing the interwebs looking for info on the lore and mythology of the series, becoming a member of every single message board that seemed the least bit interesting and looking for more after the series ended. I was really into vampires back in they day and turned giddy whenever new info on the series became available. I clearly remember going a little bananas when season 5 was about to premiere and Dracula was to be featured in the first episode. Oh and the Dawn-stuff! Don't get me started on trying to figure all that out, on the webs but also on the schoolground with the odd classmate who also slayed vampires in his past time. The good ol' days..
2. Charmed

My previous post made it pretty clear that, even more than Buffy, I was really immersed in the Charmed-fandom back in the day. Making my own Book Of Shadows and looking up stills from the show so I could draw and paint it as close to the real thing as possible, regularly visiting a legion of websites dedicated to the show and stashing my hard drive full of clips. Clips from the episodes, fan clips and my absolute favourite, music videos where a collage of fitting snippets from the series were put to music. My favourite was a music video to Foreigner's I Wanna Know What Love Is. So yes, I was totally and utterly Charmed and loved discussing the episodes and promo pictures that were released ahead of a new season with my friends.
1. Harry Potter

How could I not put this at the top spot? The Harry Potter fandom is absolutely amazing and I've been immersed in it ever since I started reading the books. When my brother and nephew were also Potterheads, we made ourselves wands and we found this site that sorted you into a House and then you could follow courses into. Of course we did that, printed the lessons, found ourselves some quills and ink to write with and played Hogwarts!
And then there was the Dumbledore Is Not Dead-site and every other website I found to keep that little flame of hope alive while bridging the gap between books 6 and 7. Sigh.. Also, one of the great things about this fandom is the amount of memes and other hilarious things that are floating around the www, not to speak of the infinite amount of FanFic. To me, this is the Fandom to rule them all.
I am fairly sure that my Top3 will never change, but as I have quite some big Fandoms yet to conquer, only time will tell how this will evolve. With me not having read Percy Jackson or Shadowhunters and just started watching Supernatural, the fanboy in my is only slowly awaking.
That's it for this week's top 5. Tell me about your fandoms in the comments below!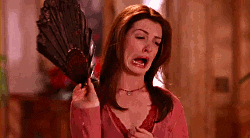 Click here for a complete list of all the participants in T5W