Every Wednesday, people from all over the bookish world gather 'round to share their top 5 lists concerning whatever theme that week. All under the watchful eye of the Mother of all Top5's, Lainey.
Giving up on a book is a hard thing for me. I don't know why, but I always try to push through. Same goes for TV series, I always give it some episodes to settle, but actually quitting when it's not really what I wanted, proves quite difficult. There are those books, though, that I just had to give up on because I couldn't take it a page longer. There are not a lot books that I gave up on, but on these five, I did.
5. Dacre Stoker, Dracula The Undead
Some years ago, after reading Dracula, which I kind of liked, I saw this one in the local library. It initially started out pretty decent, but it went downhill very fast. Before the halfway point, forty pages were missing due to a misprint, so I decided to give up on it right away.
4. Mats Strandberg & Sara Bergmark Elfgren, The Circle (Engelfors Trilogy, #1)
When I read the blurb of the Engelfors trilogy, I was so excited. Witchcraft, a coven and dark magic, I was sold from the get-go. Alas, I had a really hard time getting into it and the story felt so slow. Despite its promising premise, it just was not what I wanted it to be. It was dragging and boring and when the time came to return it to the library, I just took it back and never picked it up again.
3. Jeff Lindsay, Darkly Dreaming Dexter (Dexter, #1)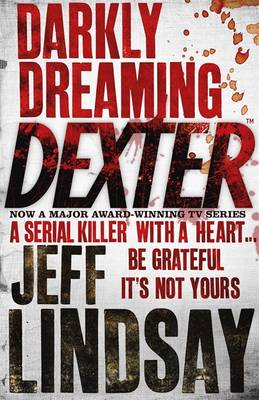 When it comes to books and their adaptations, I strongly prefer to read the book first and then see the movie or series. A book takes me longer than watching a movie or series, so I don't want to spoil my effort. Thus I read the first Dexter. Recurring theme: It was not what I wanted, at all. It was all so.. I don't know. I just didn't believe a second of it and skimmed half the novel. I found the conclusion very lacklustre and decided not to bother with the books anymore and let the series do the talking.
2. Max Brooks, World War Z
I tried, I really tried! But everything about this book worked against it. The interview-style didn't sit well with me. The fact that from the get-go we're talking with survivers and thus are deprived of any real tension. The lack of connection with the characters – I didn't even know the characters were recurring until I realised I read about a guy with a similar occupation before.. I abandoned this book before I got halfway through. The movie was equally boring, alas.
1. Tahereh Mafi, Ignite Me (Touching Juliette, #3)
Given my reviews of the first two books in this trilogy, I'd give myself a round of applause for actually picking this book up. But I wanted some closure, even for this trainwreck. Alas, I didn't make it. Before halfway, I was infuriated. Where was the plot? It was all about Juliette and Warner.. I also loathed how this series did a complete 180 on the characters of Adam and Warner. Granted they're both douches, but god knows why most of the readers prefer Psycho Douche (Warner) over Random Douche (Adam). The whole "I'm not evil, just misunderstood" just made me plain angry. If I didn't have to return it to the library, I'd have thrown it out. For reals.
So there you have it, five books I didn't finish. Lucky me they were all library loans. Have you read any of these? Did you finish them? Which books could you not finish? Comment away down below!

Click here for a complete list of all the participants in T5W