October came and went, and here in Belgium, we had a little Indian Summer. Now November is here, and the weather is turning. Today, though, it's probably the last warm and sunny day before spring comes around. What better day to do the Fall Time Cozy Book Tag?
I was tagged by Joey to snuggle up with a book and a cuppa tea under a cosy blanket. So snuggle up with me, and enjoy this tag.
Crunching Leaves: The world is full of colour. Choose a book that has reds, oranges and yellows on the cover.

I have a great lot of books that display a wide range of oranges, reds and yellows, so it was not the easiest task to choose one. In the end, I went with Patrick Ness's Monsters Of Men. I really enjoyed this trilogy a couple of years back when dystopian novels were big in town. Aside from having the right colours for this tag question, it is also a great conclusion to the trilogy.
Cozy Sweater: It's finally cold enough to don warm cosy clothing. What book gives you the warm fuzzies?
This either has to be Harry Potter And The Philosopher's Stone or The Time Traveler's Wife by Audrey Niffenegger.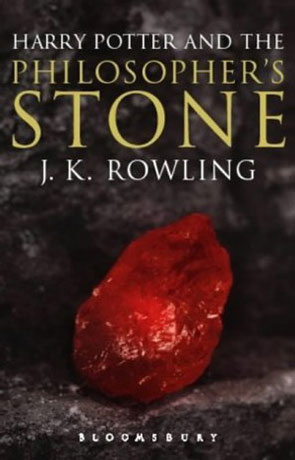 No matter when I read a Harry Potter novel, it always gives me the warm fuzzies. The first one especially, since it's still innocent and fresh. Nothing too dark or grim, and it reminds me of Christmas when I was young. I read this book over the course of the Christmas Holidays when I was eleven and went to see the movie with my dad, so it always gives the that warm feeling of nostalgia.


The Time Traveler's Wife is to date one of my favourite books of all time, despite it being heartbreakingly sad, but at the same time it's filled with such love and tenderness that I can't help but getting all gooey inside.
Fall Storm: The wind is howling and the rain is pounding. Choose your favourite book OR genre that you like to read on a stormy day.
Easy one. Fantasy! No matter the season, time or weather, Fantasy is my favourite genre of anything. Be it books, movies, games, … My reading is not dependent on the time of year, so I enjoy reading a great Fantasy novel while lounging in the sun as well as cuddled underneath a blanket on the couch.
I do tend to go for bigger books this time of year, though. I don't know why, but they provide a bit more comfort and coziness I guess. Despite this being a busy time of year, so I'd do better to go for the smaller or easier reads..
Cool Crisp Air: Who's the coolest character you'd want to trade places with?
An easy choice would be to switch places with one of the students from Hogwarts, say Hermione Granger or Luna Lovegood. Then I would be able to follow all those cool classes and become really good at witchcraft, wizardry and other hocus pocus. But as you might have noticed in past tags I did, almost every question can be answered with "HARRY POTTER!".
A good alternative would be to switch places with Kelsier from Brandon Sanderson's Mistborn series. How cool would it be to swallow some flakes of metals and soar through the air? Those scenes in the books are just so awesome, I could picture myself flying around the spires of the city, cape flapping behind me and a bright moon overhead.. Ah, to dream.
Hot Apple Cider: What under hyped book do you want to see become the next biggest, hottest thing
It's about time I start collecting some royalties for the amount of publicity I'm providing here, but Ben Galley should become the next big thing. Whether his Emaneska series or the more recent Scarlet Star Trilogy, they are both examples of great Fantasy series with original elements that don't get the recognition they deserve.
Coat, Scarves and Mittens: The weather has turned cold and it's time to cover up. What's the most embarrassing book cover you own that you like to keep hidden in public?
Oh I have quite a lot of those. I am not picky when it comes to my Fantasy. Even though I highly prefer the big epics and urban, once in a while I like to read something less appropriate for work. Ever tried to read an Anita Blake novel on public transport? Try it and see how many people are trying to figure out what you're reading..

Pumpkin Spice: What's your favourite fall time comfort food/foods?
In Autumn and Winter, I can't resist soups, especially pumpkin soup. A good coffee, cappuccino or latte is also a must when rain is pouring down or snow is falling and not to forget a nice cup of tea. Preferably ginger spiced, pretty please.
So this was it, then, the Fall Time Cozy Book Tag. Hope you enjoyed this and tell me your answers in the comments below. If you'd like to do this tag yourself, consider yourself tagged.
Those who really should do this, are Ana, Analee, RedheadedBooklover, Panda, Alyssa, Jess, Kacie, CW, Aimal, Aentee and Jesse. If you have already done this tag or have no interest in doing it, consider yourself untagged!