Every Wednesday, people from all over the bookish world gather 'round to share their top 5 lists concerning whatever theme that week. All under the watchful eye of the Mother of all Top5's, Lainey.
Days are getting colder, wetter and darker. October is slowly coming to a close. Witches, ghosts, zombies and monsters are roaming the streets. This can only mean one thing.. Halloween is near! Now, around these parts, Halloween is not big. In the last decade or so, Halloween parties and walks are starting to become more and more frequent and shops are trying their hardest by letting the skeletons out of their closet. Still, it's not a celebration over here like in America and other countries. Nonetheless, here are five books I would recommend for Halloween reading.
5. Anna Dressed In Blood
If you're not into big time horror but like your ghosts and gore, Kendare Blake's Anna Dressed In Blood is a good one. This book has a great atmosphere which makes it just creepy enough and there are some great, bloody moments. Nothing too scary, though, but it does the trick in the dark.
I'd only advice to steer clear of the sequel, cause compared tot this one, it's a big disappointment.
4. The Woman In Black
From one ghost to the next. I first came across this children-killing ghost when the movie with Daniel Radcliffe featured in cinemas and I won some free tickets. Truth be told, I am a very squeamish person when it comes to visual things – I can read about it all I want, but seeing a movie like this frightens me – so I think I watched half of the movie from behind my hands.
Safe to say that this book and the adaptation are Halloween approved.
3. Mo Hayder
It doesn't always need to be a horror novel to give you a fright, now does it? Mo Hayder proves that a thriller can be equally terrifying. I'm a bit behind on her works – I think I yet have to read the latest two – but her first works are great reads if you want to be scared yet don't want the gore dripping from your pages. These books are what you can call disturbing.
I would recommend the first few novels in the series – Birdman, The Treatment, Ritual – for these are edgy thrillers. The later ones cater to the masses and the edges are blunted so it borders on boring.
2. The 50/50 Killer
Another thriller, but another terrifying one. A serial killer playing a sick and twisted game has you on the edge of your reading spot almost all the time. It's graphic, violent and creepy. The creepfactor lies in the killer's ritual, cause all of a sudden you realise he might be near you as well..
1. Stephen King
This is a pretty obvious number one, but what better way to spend Halloween than with Stephen King. The great thing about his books is the wide variety you have. Supernatural powers or zombies? Killing cars or rabid dogs? Vampires or a clown? King has it all and doesn't shy away from the blood and gore.
Happy Halloween!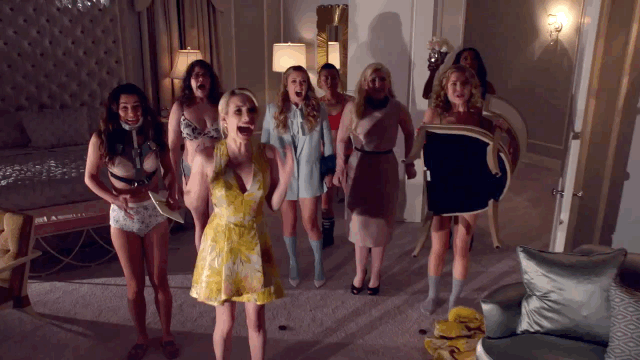 Click here for a complete list of all the participants in T5W