Every Wednesday, people from all over the bookish world gather 'round to share their top 5 lists concerning whatever theme that week. All under the watchful eye of the Mother of all Top5's, Lainey.
This month's topics are proving to be quite difficult for me. Last week, I barely got five graphic novels together because it's not my medium of preference. This week, we're talking about our favourite diverse characters, and once again, I'm struggling to come up with an answer.. Not because I don't have any, but because I struggle with the definition of diverse. What is a diverse character? Is it any character not straight, white, male, cisgendered? Does this mean that a woman classifies as diverse? Or do we stick with the already marginalised 'categories' who stray from the greatest common denominator in society?
I know I'm taking this subject perhaps a bit too seriously, and I've already had a little rant way back about people showing off their diverse reading, but continuously treating something as different won't help inclusion, I think. I mean, by reading a book about gay characters and stressing the non-straight aspect of it, you tick the 'gay-box' and place emphasis on it, whereas it could've just been.. That's why I have trouble coming up with a list like this, because I don't consider them as different or diverse, they just are who they are. This is perhaps me being part of a minority myself, but I don't think you need fireworks just because a black gay woman is an important character. And then I've not talked about how life in itself is diverse, seeing as no two living creatures are the same, as we are each with our own quirks and scars..
That being said, here are five characters that fall under the popular definition of diverse and I find great.
5. Tiffany (Silver Linings Playbook)

Struggling with mental illness, Tiffany defies society's idea of who a young woman should be today and the role she is supposed to fulfill.
She is not the woman who manages to have a succesfull career while at the same time managing a family, being the caring wife and mother society expects her to be. But at the same time, she shows that while mental illness can be hard, it does not have to cripple you and brand you as an outcast.
4. Samwell Tarly (A Song Of Ice And Fire)

What is a man? How many times have you heard someone say to their son "don't do this, you're a man", or something along those lines. But, what is a man, what makes a man? Is a man tall, ruggedly handsome, slender and brave?
Samwell Tarly is in many aspects the opposite of what people think of when they think of a man, but it makes him no less. In fact, he may not be the slimmest of them all, he may not be the bravest or the most handsome, but greatness is his in his own particular way.
3. Henry (The Time Traveler's Wife)

Struggling with a genetic disability that makes him travel through time, the character of Henry shows how you can make it work despite it all. Even though his peculiar affliction troubles him, he still got the girl and the life he dreamt for himself. While this may not be the happiest of novels, it's still my all time favourite book cause while the message it sends is great on its own, the book takes your heart and wrenches it over the remaining shreds of your soul.
2. Eric (Smiler's Fair)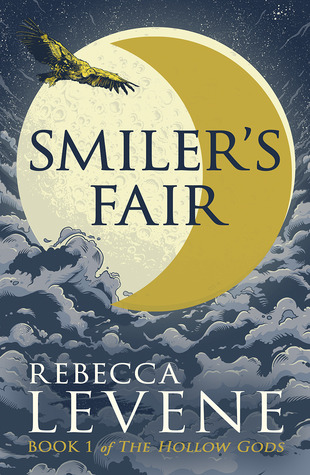 Come to think of it, Smiler's Fair is a book filled with people who are diverse in one way or another. Of them all, I had a particular fondness for Eric, a gay teen setting out on a quest to find what we are all looking for. Love. To see ourself reflected in the affectionate eyes of another.
As such, his story is no heartwarming coming of age about discovering oneself but rather the search for belonging, for wanting and being wanted.
1. Lula (Janet Evanovich)

Big, bold and beautiful. Three words to descibe Lula, a character that immediately comes to mind when I think about hilarious characters. While she might be stereotypical, she is so funny and loveable you forgive her the pandex and bright colours. There are a lot of books with women of colour in them (N.K. Jemisin!), but none as funny as Lula. I'm nine books in, but she's already a legend. Lula spin-off please!
So there you have it, five characters who can be considered diverse. What about you? Have you read any of the books these characters come from? What are your picks? Comment away!

Click here for a complete list of all the participants in T5W.